See my past attempts all linked here.
Here's where you can find PopSugar's full list on their site.
And here is where you can find Book Riot's Read Harder Challenge.
Yes, I feel CONFIDENT I will complete both this year. I know it. Titles in [ ] indicate books I plan to read.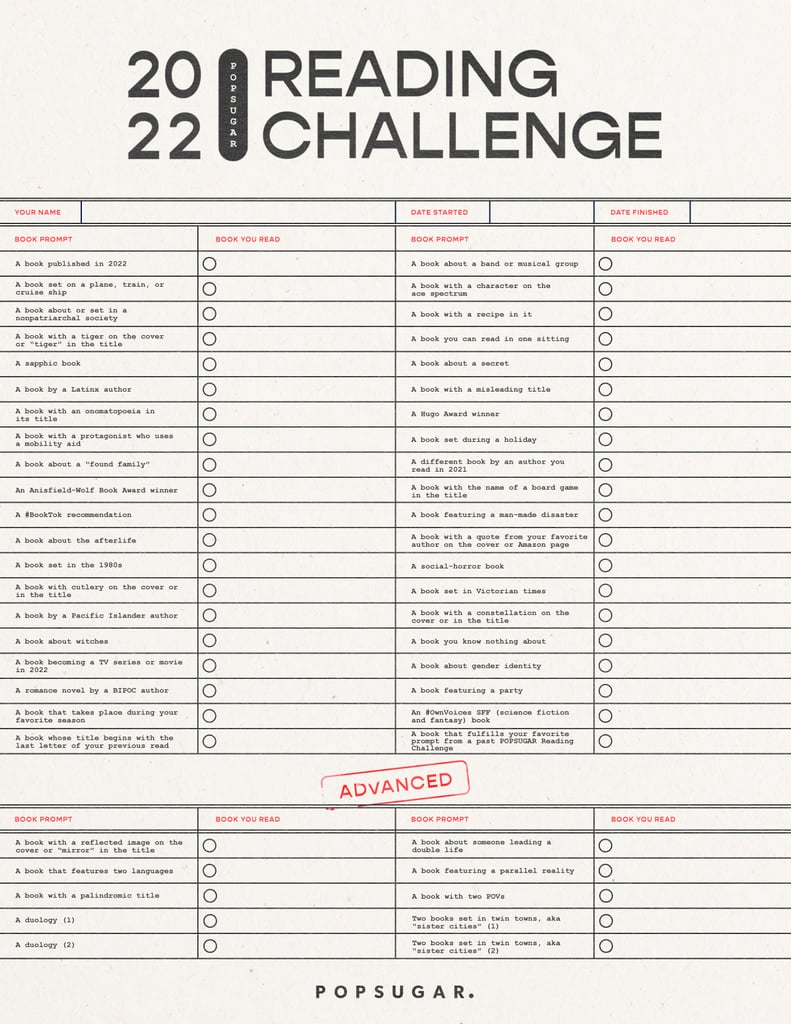 Main Challenge (19/40)
Advanced (2/10)
A book with a reflected image on the cover or "mirror" in the title [Firekeeper's Daughter by Angeline Boulley]
A book that features two languages [French Exit]
A book with a palindromic title
A duology (1) [These Violent Delights]
A duology (2) [These Violent Ends]
A book about someone leading a double life 56 Days by Catharine Ryan Howard
A book featuring a parallel reality
A book with two POVs New Waves by Kevin Nguyen
Two books set in twin towns, aka "sister cities" (1)
Two books set in twin towns, aka "sister cities" (2)
Read a biography of an author you admire.
Read a book set in a bookstore. The Sentence by Louise Erdrich
Read any book from the Women's Prize shortlist/longlist/winner list. The Vanishing Half by Brit Bennet
Read a book in any genre by a POC that's about joy and not trauma.
Read an anthology featuring diverse voices.
Read a nonfiction YA comic. A Shot in the Arm! by Don Brown
Read a romance where at least one of the protagonists is over 40. The House in the Cerulean Sea by TJ Klune
Read a classic written by a POC. Their Eyes Were Watching God by Zora Neale Hurston
Read the book that's been on your TBR the longest. [Ulysses]
Read a political thriller by a marginalized author (BIPOC, or LGBTQIA+). Velvet Was the Night by Sylvia Moreno-Garcia
Read a book with an asexual and/or aromantic main character.
Read an entire poetry collection.
Read an adventure story by a BIPOC author.
Read a book whose movie or TV adaptation you've seen (but haven't read the book).
Read a new-to-you literary magazine (print or digital).
Read a book recommended by a friend with different reading tastes. [Lies of Locke Lamora]
Read a memoir written by someone who is trans or nonbinary.
Read a "Best _ Writing of the year" book for a topic and year of your choice.
Read a horror novel by a BIPOC author. My heart is a chainsaw by Stephen Graham Jones
Read an award-winning book from the year you were born.
Read a queer retelling of a classic of the canon, fairytale, folklore, or myth.
Read a history about a period you know little about.
Read a book by a disabled author.
Pick a challenge from any of the previous years' challenges to repeat!