For the first time ever last year I completed the main challenge of the Popsugar Challenge (somehow still did not complete the advanced challenge or Read Harder challenge despite reading more than 125 books last year.) This year I know is the year I will accomplish every prompt!!!
See my other, less successful past attempts here and here and here.
I'll be updating this post throughout the year as I complete each challenge. Titles in [ ] indicate a book I plan/hope to read for that prompt. Prompts in light blue have been completed.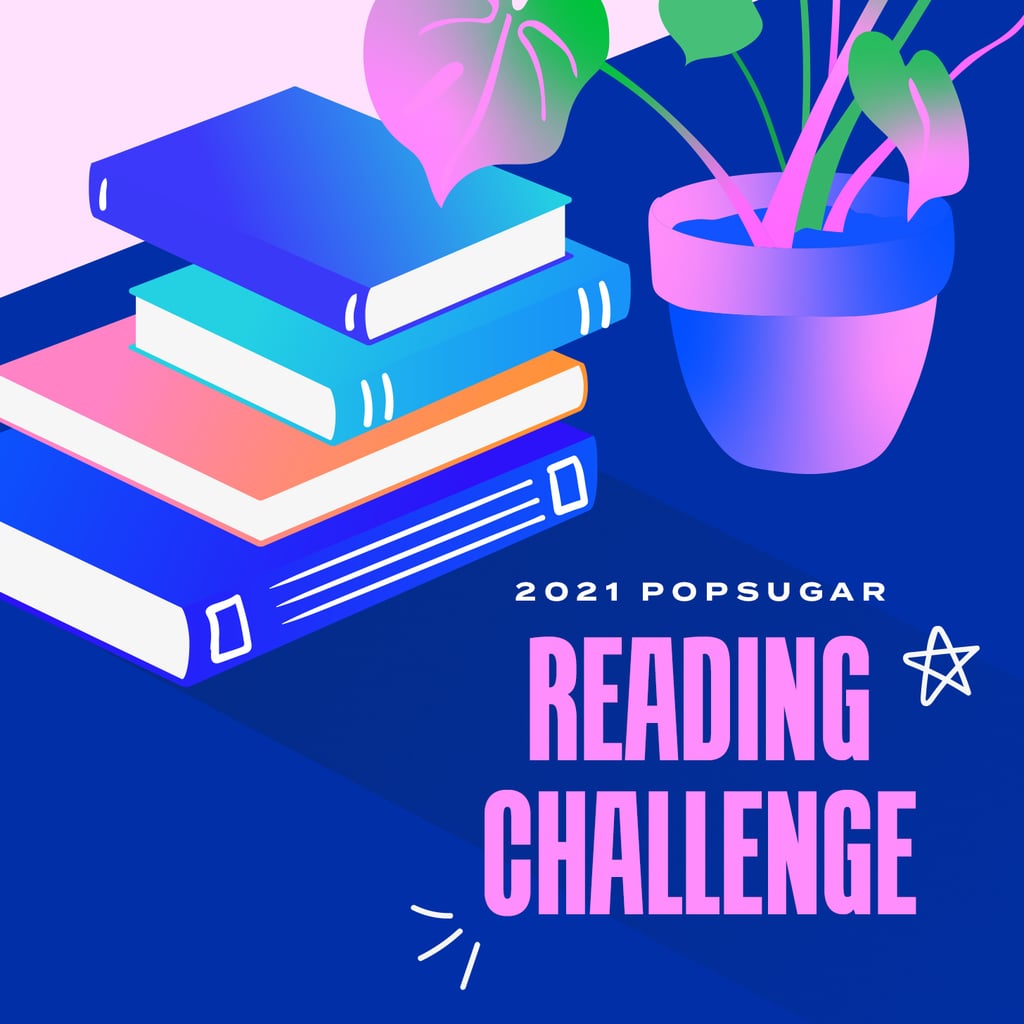 The Challenge (32/40)
1. A book published in 2021 This is Not the Jess Show by Anna Carey
2. An Afrofuturist book
3. A book that has a heart, diamond, club, or spade on the cover Trixie and Katya's Guide to Modern Womanhood by Trixie Mattel and Katya Zamolodchikova
4. A book by an author who shares your zodiac sign Luster by Raven Leilani (Virgo!)
5. A dark academia book Any Way the Wind Blows by Rainbow Rowell
6. A book with a gem, mineral, or rock in the title [Nickel and Dimed]
7. A book where the main character works at your current or dream job The Midnight Library by Matthew Haig (there's a librarian – current job, and rock star – dream job 😉 )
8. A book that has won the Women's Prize for Fiction [Song of Achilles]
9. A book with a family tree The Cousins by Karen M. McManus
10. A bestseller from the 1990s [Good Omens]
11. A book about forgetting My Year of Rest and Relaxation by Ottessa Moshfegh
12. A book you have seen on someone's bookshelf (in real life, on a Zoom call, in a TV show, etc.): Everything Sad is Untrue (A True Story) by Daniel Nayeri (seen in a Zoom Webinar training from SLJ!)
13. A locked-room mystery [Woman in Cabin 10]
14. A book set in a restaurant [Interior Chinatown]
15. A book with a black-and-white cover [Mrs. Dalloway]
16. A book by an indigenous author The Only Good Indians by Stephen Graham Jones (Horror)
17. A book that has the same title as a song I Want to Be Where the (Normal) People Are by Rachel Bloom
18. A book about a subject you are passionate about Automating Inequality by Virginia Eubanks
19. A book that discusses body positivity Spoiler Alert by Olivia Dade
20. A book on a Black Lives Matter reading list All Boys aren't Blue by George M. Johnson (on this list)
21. A genre hybrid The Devil and the Dark Water by Stuart Turton (fantasy, mystery, & historical)
22. A book set mostly or entirely outdoors Breathless by Jennifer Niven
23. A book with something broken on the cover Southern Book Club's Guide to Slaying Vampires by Grady Hendrix
24. A book by a Muslim American author A Very Large Expanse of Sea by Tahereh Mafi
25. A book that was published anonymously The Lying Life of Adults by Elena Ferrante
26. A book with an oxymoron in the title Midnight Sun by Stephanie Meyer
27. A book about do-overs or fresh starts Anxious People by Fredrik Backman
28. A magical realism book Cemetery Boys by Aiden Thomas
29. A book set in multiple countries Memorial by Bryan Washington
30. A book set somewhere you'd like to visit in 2021 Transcendent Kingdom by Yaa Gyasi
31. A book by a blogger, vlogger, YouTube video creator, or other online personality A Beautifully Foolish Endeavor by Hank Green
32. A book whose title starts with "Q," "X," or "Z" QualityLand by Marc-Uwe Kling
33. A book featuring three generations (grandparent, parent, child) Saga vol. 4 by Brian K. Vaughan
34. A book about a social justice issue Grown by Tiffany D. Jackson (about #MeToo)
35. A book in a different format than what you normally read (audiobooks, ebooks, graphic novels) Fleabag – the Scriptures by Phoebe Waller-Bridge
36. A book that has fewer than 1,000 reviews on Amazon or Goodreads Larger Than Life: A History of Boy Bands from NKOTB to BTS by Maria Sherman
37. A book you think your best friend would like When No One Is Watching by Alyssa Cole
38. A book about art or an artist Hollywood Park by Mikel Jollet
39. A book everyone seems to have read but you A Tree Grows in Brooklyn by Betty Smith
40. Your favorite prompt from a past POPSUGAR Reading Challenge
Advanced (6/10)
41. The longest book (by pages) on your TBR list Outlander by Diana Gabaldon
42. The shortest book (by pages) on your TBR list [That Hair]
43. The book on your TBR list with the prettiest cover Felix Ever After by Kacen Callender
44. The book on your TBR list with the ugliest cover [Teeth]
45. The book that's been on your TBR list for the longest amount of time [Confederacy of Dunces]
46. A book from your TBR list you meant to read last year but didn't A Heartbreaking Work of Staggering Genius by Dave Eggers
47. A book from your TBR list you associate with a favorite person, place, or thing Dedicated by Pete Davis (reminds me of one of my besties, Dave)
48. A book from your TBR list chosen at random Layoverland by Gabby Noone
49. A DNF book from your TBR list [Burning Down the Haus]
50. A free book from your TBR list (gifted, borrowed, library) Dept. of Speculation by Jenny Offill
Book Riot's Read Harder Challenge (12/24)
Read a book you've been intimidated to read [The Sound and the Fury]
Read a non-European novel in translation My Brother's Husband vol. 2 by Gengoroh Tagame (Anne Ishii, Translator)
Read an LGBTQ+ history book [Gay Bar: Why We Went Out]
Read a genre novel by an Indigenous, First Nations, or Native American author The Only Good Indians by Stephen Graham Jones (Horror)
Read a fat-positive romance Spoiler Alert by Olivia Dade
Read a romance by a trans or nonbinary author Felix Ever After by Kacen Callender
Read a middle grade mystery
Read an SFF anthology edited by a person of color
Read a food memoir by an author of color [Crying in H Mart]
Read a work of investigative nonfiction by an author of color
Read a book with a cover you don't like
Read a realistic YA book not set in the U.S., UK, or Canada
Read a memoir by a Latinx author Free Lunch by Rex Ogle
Read an own voices book about disability

Read an own voices YA book with a Black main character that isn't about Black pain

Class Act by Jerry Craft
Read a book by/about a non-Western world leader
Read a historical fiction with a POC or LGBTQ+ protagonist Roll of Thunder, Hear my Cry by Mildred Taylor
Read a book of nature poems
Read a children's book that centers a disabled character but not their disability
Read a book set in the Midwest Kirsten's Story Collection by Janet Beeler Shaw
Read a book that demystifies a common mental illness Broken (in the best possible way) by Jenny Lawson
Read a book featuring a beloved pet where the pet doesn't die What Are You Going Through by Sigrid Nunez