Yet again I will be trying to conquer the PopSugar Reading Challenge. See my past attempts here and here and here. I have not yet conquered it but 2020 feels like my year! 
I will also be trying the Book Riot Read Harder Challenge 2020. See me fail that for the first time last year here. We are doing this challenge together at my workplace so I feel pretty good about accomplishing that one this year!
I'll be updating this post throughout the year as I complete each challenge. Titles in [ ] indicate a book I plan/hope to read for that prompt.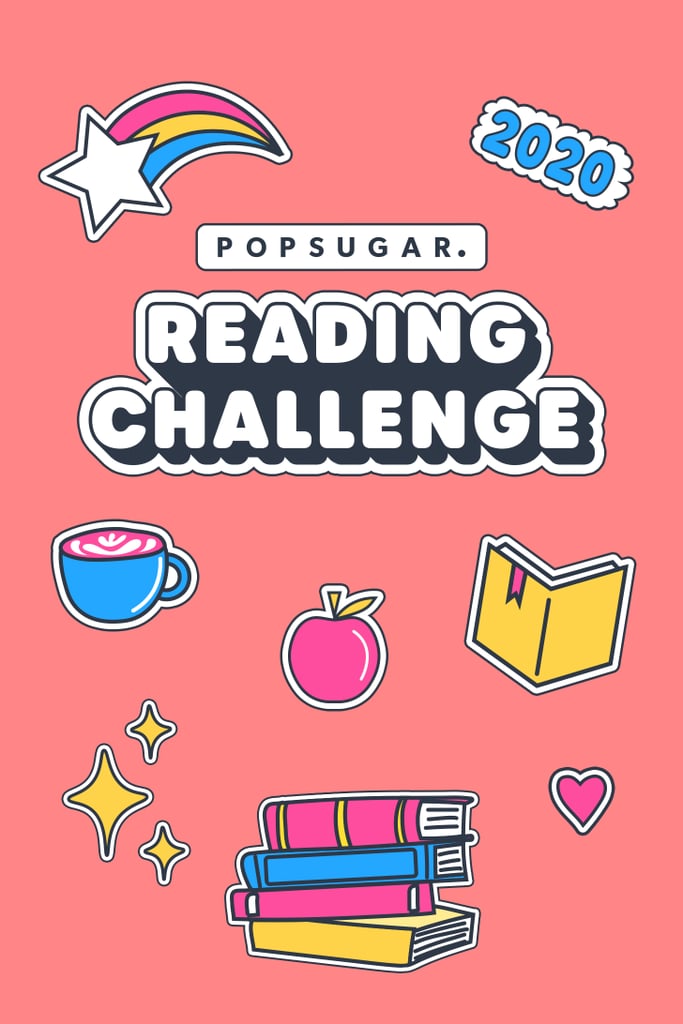 Basic (29/40)
√ 1. A book that's published in 2020 Uncanny Valley by Anna Wiener
√ 2. A book by a trans or nonbinary author Over the Top: A Raw Journey to Self-Love by Jonathan Van Ness
√ 3. A book with a great first line Pet by Akwaeke Emezi ("There shouldn't be any monsters left in Lucille.")
4. A book about a book club
√ 5. A book set in a city that has hosted the Olympics Naturally Tan by Tan France (some of it is set in Salt Lake City)
√ 6. A bildungsroman Juliet Takes A Breath by Gabby Rivera
7. The first book you touch on a shelf with your eyes closed
√ 8. A book with an upside-down image on the cover I'm Not Dying With You Tonight by Kimberly Jones and Gilly Segal
√ 9. A book with a map The Hand on the Wall by Maureen Johnson
√ 10. A book recommended by your favorite blog, vlog, podcast, or online book club  Why You Should Be a Socialist by Nathan J. Robinson (host of Current Affairs Podcast) 
√ 11. An anthology The Other "F Word" edited by Angie Manfredi
√ 12. A book that passes the Bechdel test Laura Dean Keeps Breaking Up With Me by Mariko Tamaki
√ 13. A book with the same title as a movie or TV show but is unrelated to it Say Nothing by Patrick Radden Keefe
14. A book by an author with flora or fauna in their name
√ 15. A book about or involving social media Because Internet by Gretchen McCulloch
√ 16. A book that has a book on the cover Heretics Anonymous by Katie Henry
17. A medical thriller
18. A book with a made-up language
19. A book set in a country beginning with "C"
20. A book you picked because the title caught your attention [An Elderly Lady is up to No Good]
√ 21. A book published the month of your birthday The Laramie Project by Moises Kaufman and the Tectonic Theatre Company (published September 2001)
√ 22. A book about or by a woman in STEM When Dimple Met Rishi by Sandhya Menon
√ 23. A book that won an award in 2019 How We Fight For Our Lives by Saeed Jones (2019 Kirkus Prize for NonFiction)
√ 24. A book on a subject you know nothing about The Sixth Extinction by Elizabeth Kolbert
√  25. A book with only words on the cover, no images or graphics Know My Name by Chanel Miller
√ 26. A book with a pun in the title Queer, There and Everywhere by Sarah Prager
√ 27. A book featuring one of the seven deadly sins Dig by A.S. King (greed)
√ 28. A book with a robot, cyborg, or AI character How Long 'Til Black Future Month by N.K. Jemison
√ 29. A book with a bird on the cover Treasure Island!!! by Sara Levine
√ 30. A fiction or nonfiction book about a world leader Every Drop of Blood by Edward Achorn
31. A book with "gold," "silver," or "bronze" in the title
√ 32. A book by a WOC Allegedly by Tiffany Jackson
√ 33. A book with at least a four-star rating on Goodreads A Little Life by Hanya Yanagihara
√ 34. A book you meant to read in 2019 With the Fire on High by Elizabeth Acevedo
√ 35. A book with a three-word title The Westing Game by Ellen Raskin
√ 36. A book with a pink cover We Should All Be Mirandas by Chelsea Fairless and Lauren Garroni
37. A Western
√ 38. A book by or about a journalist A Visit From the Goon Squad by Jennifer Egan
39. Read a banned book during Banned Books Week
40. Your favorite prompt from a past POPSUGAR Reading Challenge
Advanced (6/10)
√  1. A book written by an author in their 20s  Deposing Nathan by Zack Smedley
2. A book with "20" or "twenty" in the title
√ 3. A book with a character with a vision impairment or enhancement (a nod to 20/20 vision) My Plain Jane by Cynthia Hand, Brodi Ashton, and Jodi Meadows
4. A book set in the 1920s
5. A book set in Japan, host of the 2020 Olympics
√  6. A book by an author who has written more than 20 books The Sentence is Death by Anthony Horowitz
√ 7. A book with more than 20 letters in its title We Are All Completely Beside Ourselves by Karen Joy Fowler
√ 8. A book published in the 20th century – The First Part Last by Angela Johnson
9. A book from a series with more than 20 books
√ 10. A book with a main character in their 20s Such a Fun Age by Kiley Reid
The Challenge (14/24)
√

Read a mystery where the victim(s) is not a woman

The Sentence is Death by Anthony Horowitz

√

Read a graphic memoir Flying Couch by Amy Kurzweil
Read a book about a natural disaster

√

Read a play by an author of color and/or queer author  – The Laramie Project by Moises Kaufman and the Tectonic Theatre Company

√

Read a historical fiction novel not set in WWII – The Binding by Bridget Collins

√ 

Read an audiobook of poetry – Love Poems & A Good Cry by Nikki Giovanni
Read the LAST book in a series

√ 

Read a book that takes place in a rural setting That's Not What Happened by Kody Keplinger

√ 

Read a debut novel by a queer author Juliet Takes A Breath by Gabby Rivera

√

Read a memoir by someone from a religious tradition (or lack of religious tradition) that is not your own– Naturally Tan by Tan France
Read a food book about a cuisine you've never tried before

√

Read a romance starring a single parent With the Fire on High by Elizabeth Acevedo

√

Read a book about climate change Weather by Jenny Offill

√

 Read a doorstopper (over 500 pages) published after 1950, written by a woman A Little Life by Hanya Yanagihara
Read a sci-fi/fantasy novella (under 120 pages)
Read a picture book with a human main character from a marginalized community
Read a book by or about a refugee
Read a middle grade book that doesn't take place in the U.S. or the UK

√

Read a book with a main character or protagonist with a disability (fiction or non) Strangers Assume My Girlfriend is My Nurse by Shane Burcaw
Read a horror book published by an indie press

√

Read an edition of a literary magazine (digital or physical) – The New York Review of Books, January 12
Read a book in any genre by a Native, First Nations, or Indigenous author